5 Hosting Website Gratis Selain WordPress
Hosting website gratis adalah salah satu hal yang banyak dicari ketika ingin mulai blogging. Sebagai salah satu bisnis sampingan modal minim, blogging memang tetap menjadi pilihan banyak orang.
Untuk meminimalisir pengeluaran, hosting web gratis menjadi salah satu hal yang dibutuhkan.
Berikut ini adalah daftar hosting website gratis yang bisa kamu gunakan.
Platfrom web-builder berbasis web yang satu ini cukup populer karena mudah digunakan dengan adanya fitur drag and drop.
Cocok untuk kamu yang minim kemampuan dalam coding, Wix juga support berbagai fitur yang cukup untuk menjalankan blog sederhana.
Wix memiliki spek yang cocok untuk pemula:
Storage: 500MB
Domain: menggunakan wix.com subdomain
eCommerce: tidak support untuk versi Free
Sistem Email: tidak tersedia
Web builder/ design: editor drag and drop dengan ragam template dan aplikasi yang tersedia
Catatan: fitur eCommerce, email dan TLD tersedia untuk paket premium Wix yang dimulai dari harga $4.5 per bulan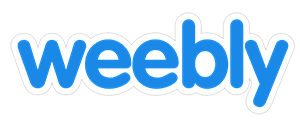 Website builder ini juga cukup populer untuk blogger pemula, ditambah penggunaannya yang intuitif.
Spek standar Weebly.com untuk pemula:
Domain: Weebly.com subdomain
eCommerce: No
Bandwidth: Unlimited
Email: No
Website Builder/Design: Free templates; can edit via HTML, CSS, or drag-and-drop
Dengan menambah biaya sebesar $8 per bulan, kamu bisa mendapat fitur eCommerce. Versi gratis Weebly bisa kamu gunakan bebas iklan.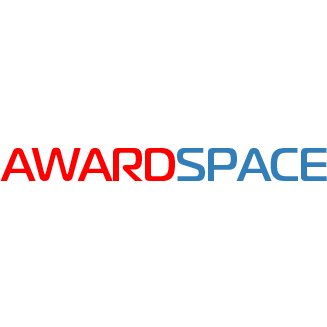 Layanan AwardSpace sudah tersedia selama lebih dari 10 tahun dan kualitasnya dapat diandalkan.
Spesifikasi teknis AwardSpace versi gratis:
Storage: 1GB
Domain: Hosting untuk 1 domain & 3 subdomains
eCommerce: No
Bandwidth: 5GB
Email: 1 email account & spam filter
Website Builder/Design: Tidak. Dapat diinstall Joomla atau WordPress (sudah termasuk dalam paket)
Paket gratis AwardSpace memungkinkan pengguna untuk mencoba ragam fitur yang tersedia sebelum membeli paket berbayar.
Freehostia menawarkan layanan cloud hosting gratis yang punya kecepatan 15x lebih cepat dibandingkan share hosting biasa.
Spesifikasi hosting Freehostia:
Storage: 250MB
Domain: 5 hosted domains
eCommerce: 1-click cart installations
Bandwidth: 6GB monthly
Email: 3 email accounts
Website Builder/Design: Free website templates, plus 1-click installs
Meski storage 250MB terbilang kecil dibandingkan lainnya, Freehostia menawarkan support 24/7 dan bebas iklan.
Bravenet adalah satu-satunya penyedia web hosting gratis yang menawarkan storage unlimited, ditambah dengan platform email marketing secara gratis.
Spesifikasi hosting di Bravenet.com:
Storage:Unlimited
Domain:Free Bravenet subdomain
eCommerce:Ecwid shopping cart, product search, and product listings
Bandwidth:Unlimited
Email:No
Website Builder/Design:Free drag-and-drop website builder
Tools email marketing sangat membantu untuk menyimpan database dan mengirimkan email marketing menggunakan template yang tersedia dengan mudah.
Tentunya setiap penyedia jasa hosting website gratis memiliki kelebihan dan kekurangannya masing-masing. Namun sangat cocok untuk blogger pemula yang ingin mencoba bisnis blogging tanpa harus banyak keluar modal.
The following two tabs change content below.